Wood engraving and laser cutting – production of wooden advertising gadgets!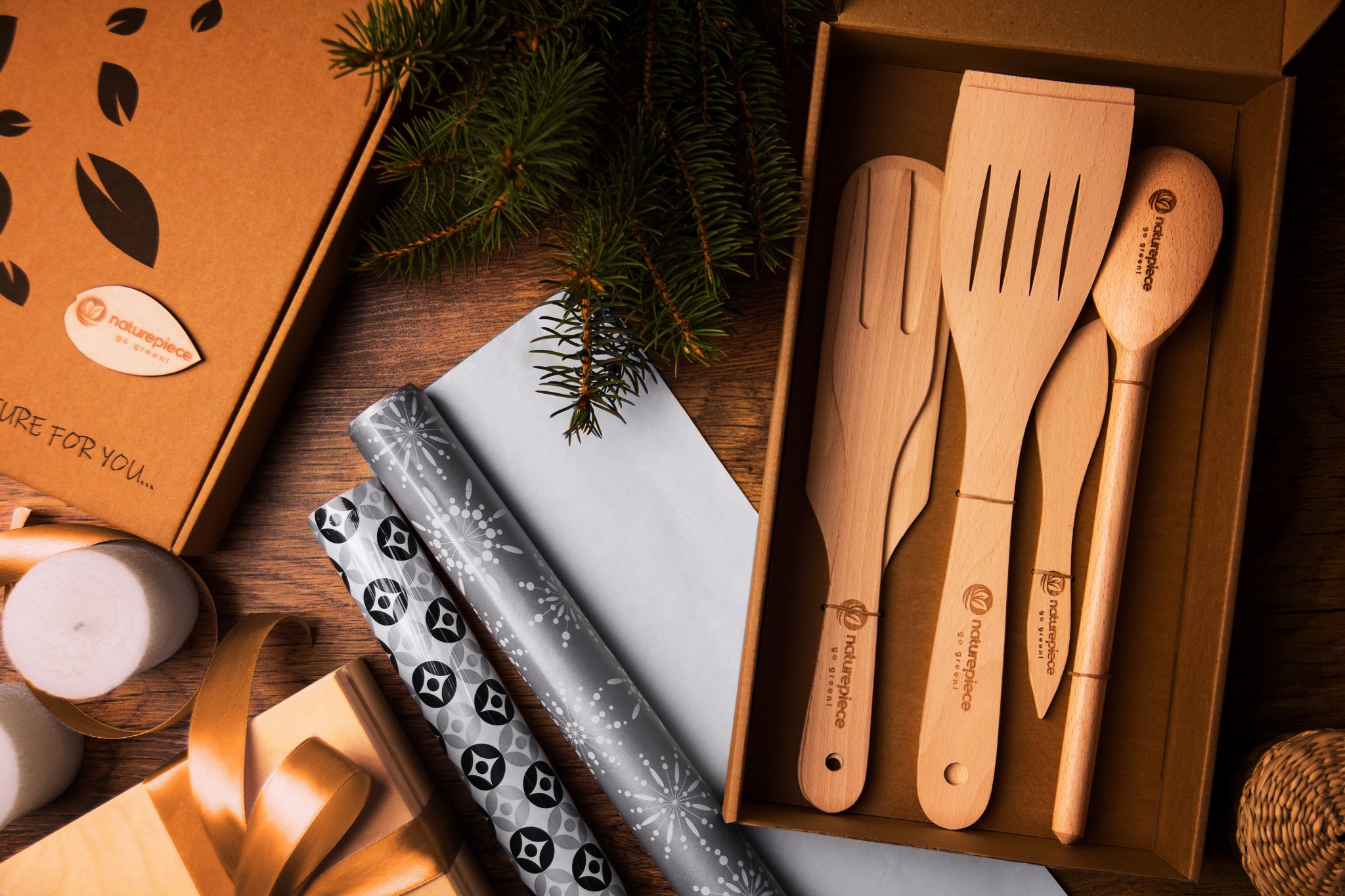 Engraving wood and more is one of the most durable methods of decorating objects. This method consists in grooving a pre-prepared project in a material using a laser plotter. The durability and longevity of this method results from the fact that the graphic was engraved in the material, and not, as in the case of prints, applied on the surface.
After marking with this method, there is no possibility of clashing or scraping such marking. In addition, the designs engraved on the product look very elegant and at the same time are precise and precise. The marking color results from the ground on which the engraving is made. Another engraver's color will be created on wood or plywood, and another on metal or special engraving laminates.
Engraving is a method that is ideal for both metal materials as well as wood, wood-based materials, leather, cork or glass.
Usually, engraving is done on flat surfaces, or cylindrical surfaces, but to the latter surfaces, in order to be able to make such a design, it is necessary to use a suitable workpiece configured with the plotter rotator around its own axis. It allows you to engrave on cylindrical objects such as: wooden rolling pins.
The working time of the laser plotter, which results in the cost of decorating the engraving method, depends on the size of the surface on which the engraver is to be applied.
Most often this method is used in the production of advertising gadgets such as: pens, wooden or metal key rings, business card holders, wooden wine sets, various types of wooden boxes, other wooden kitchen utensils as well as products made of leather such as briefcases, wallets, etc.
When it comes to laser cutting, the best material for this is plywood, which can be cut perfectly and perfectly precisely with any desired item, it can also be enriched with the company's logo engraving, which gives them the character of an advertising gadget.
Firing in wood – a method for a personalized gift.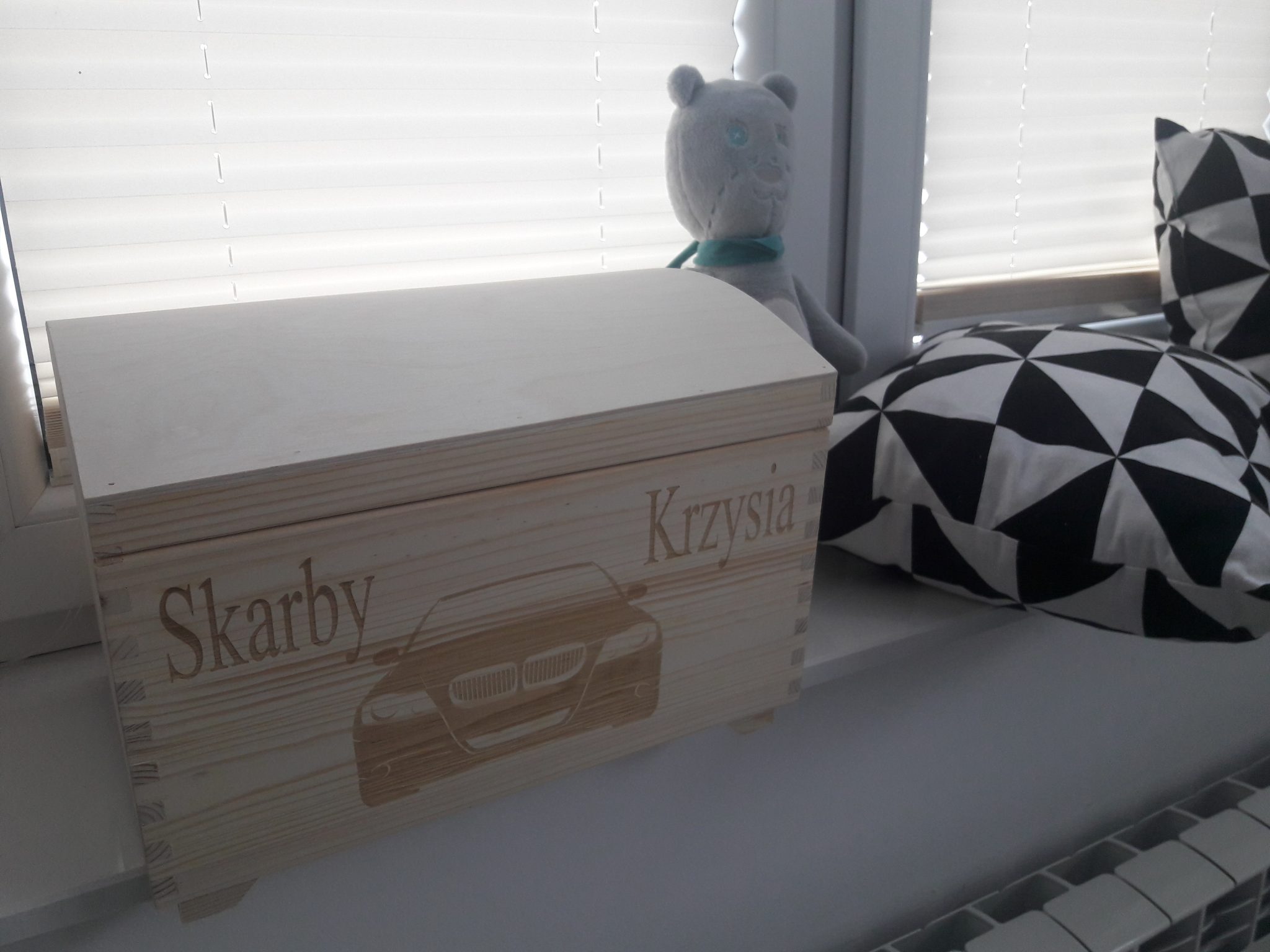 Wood engraving is a method by which you can put a logo, inscription or any graphics on any wooden object in our store. For clients 'needs, there is also the possibility of marking products even those that you will not find in our store, through access to a wide range of wooden products we will do everything to buy them and satisfy the customers' tastes. This option helps in personalizing our wooden accessories and making their appearance more attractive. Firing in wood is a reliable and very effective way to sign products, without fear of destroying them.

Wood engraving is a safe service, does not cause wood damage or deformation of the product. The graphics look aesthetically and clearly, and most importantly it is durable, accurate and can not be destroyed or washed away.
Each wooden object can be personalized by putting an engraver on its surface. We can engrave wooden everyday objects such as: wooden boards, wooden boards, wooden utensils like spoons or scoops, nutcrackers, wooden mugs, dishes like bowls, trays or plates, etc. and it will not have any negative impact on the activities to which they are intended. Marking is very popular among companies that, upon request, engrave their logo on objects for advertising purposes. Burning interesting graphics or texts on wooden products also enjoys interest among individual customers. A nice and practical item with its own personal graphic motif and text is a great idea for an interesting and individualized gift.
If you are interested in cutting plywood or engraving wood, please contact us
If you want to receive notifications about upcoming articles on our blog?
Subscribe below for the newsletter!