Wooden decorations – graceful decorative products.
Plywood is a wood-based material that has found wide application in the renovation and construction industry. Depending on its properties, mainly on the type of wood used and manufacturing technology, it is used for various purposes. Thanks to its durability, it will be perfect as a structural element when creating ceilings or partitions. It is also a material so plastic that it will also successfully be used for the production of furniture. Plywood is also gaining more and more recognition as an element of creating various types of decorations.
What type of decorations / decorations from plywood are we able to get from plywood?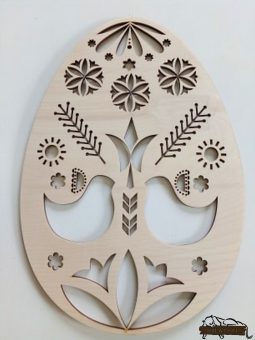 Plywood is a very graceful and flexible material that is easily processed. That is why it is more and more often used to create small elements, such as toys or home decorations. Decorations made of plywood are a unique and unusual element of the decor, and their originality is due to the fact that we can prepare them ourselves or decorate a finished element with the decoupage method. Some companies also specialize in creating unique decorations for individual customer orders.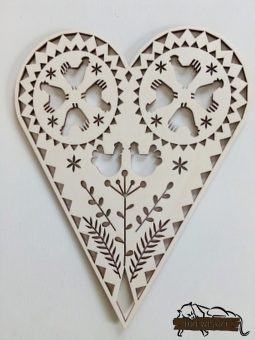 Decoupage method
Decorative plywood products are very popular as a decoupage element. It is a method based on independent decorating (usually painting) of previously prepared elements. It can be a small box that, elegantly painted, can become an ornament in our living room or bathroom. Animals cut from plywood will be used for creative play with the child, and the execution of the work will beautifully decorate the children's room. Plywood is a great material for this kind of projects – it is light, durable and its surface is smooth, which facilitates the application of paint or other elements. It is also relatively inexpensive.
Reeds, window and door decorations
However, not everyone must be a fan of ornamentation. The stores offer also includes ready-made products that do not require further work. During the Christmas, Easter or Christmas period, all kinds of reeds, decorations for windows, doors, a Christmas tree and a festive table are popular. Openwork constructions with themed cut-outs will be interesting – for Easter, for example, it can be an Easter bunny.
Napkin holder, wall hanger, picture frames
Wooden Decorations can also be a more practical aspect. Plywood is suitable for making, among others, a napkin, wall hanger (for keys or jackets), photo frames, key rings or even lamp covers. The range of applications of plywood products is really huge, and the purchased or made element thanks to its durability will serve us for years.
If you want to receive notifications about upcoming articles on our blog?
Subscribe to the newsletter below!